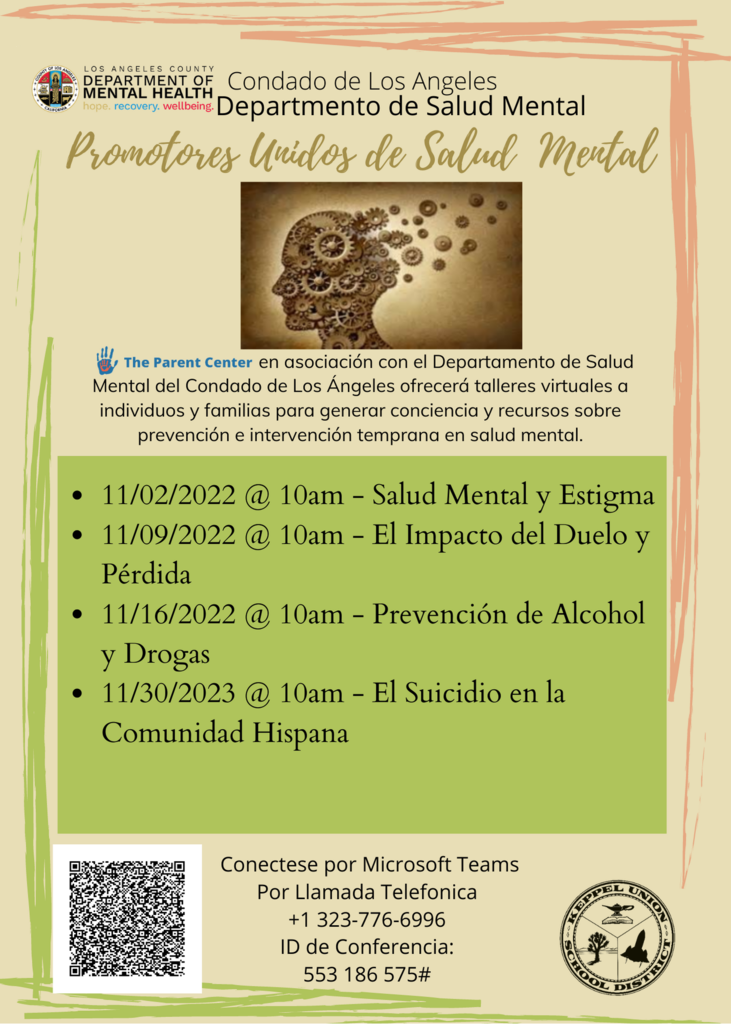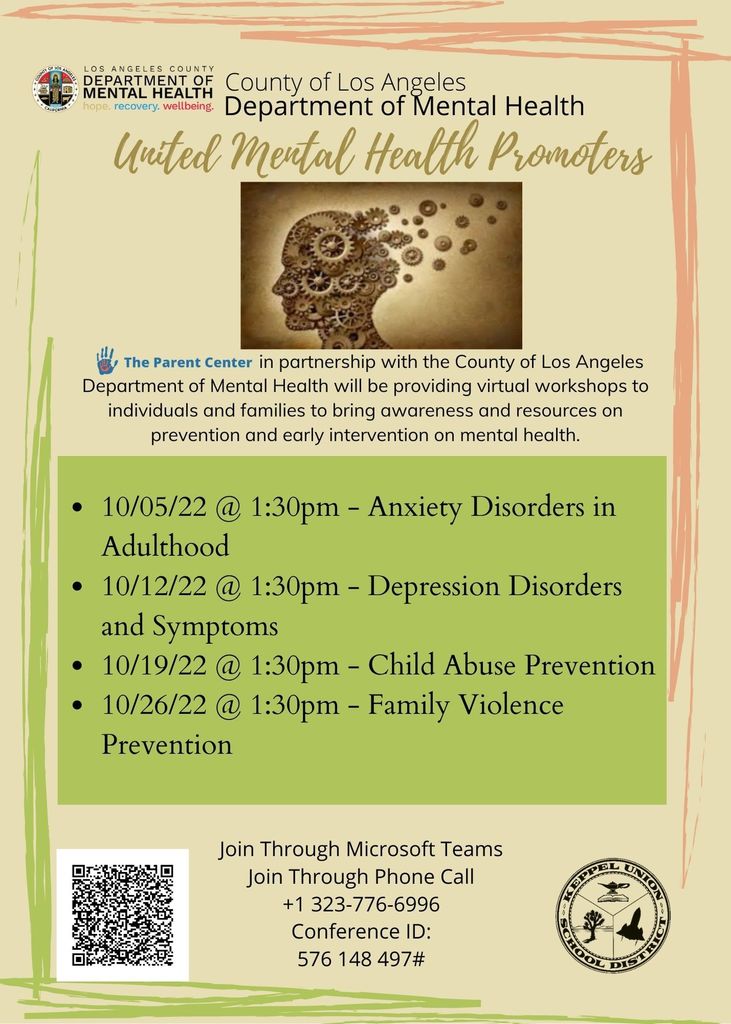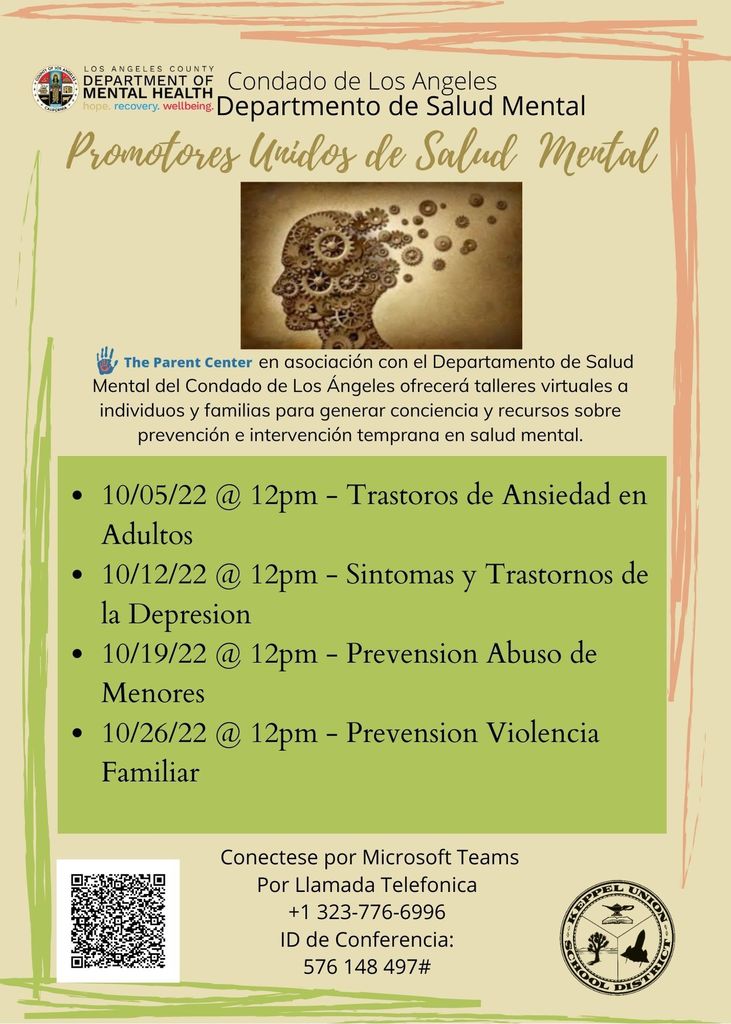 Recruitment Fair! We will ask guests to sign in and list how they found out about the Recruitment Fair and if applicable, from whom. If your name is listed as someone who encouraged the individual to attend the fair, your name will be entered into an opportunity drawing for a gift card! Please consider passing out flyers and posting them in community locations you frequent. It will help all of us as we strive to be fully staffed!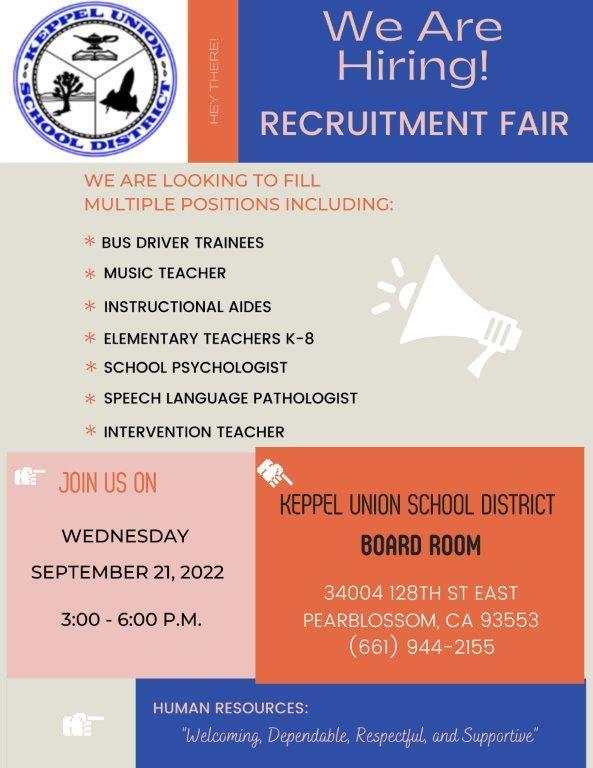 Save the Children will have a distribution of fresh fruits and vegetables on Wednesday, September 21 in the back of Alpine Elementary. Save the Children tendra una distribucion de frutas y verduras frescas atras de la escuela Alpine Elementary el miercoles, septiembre 21.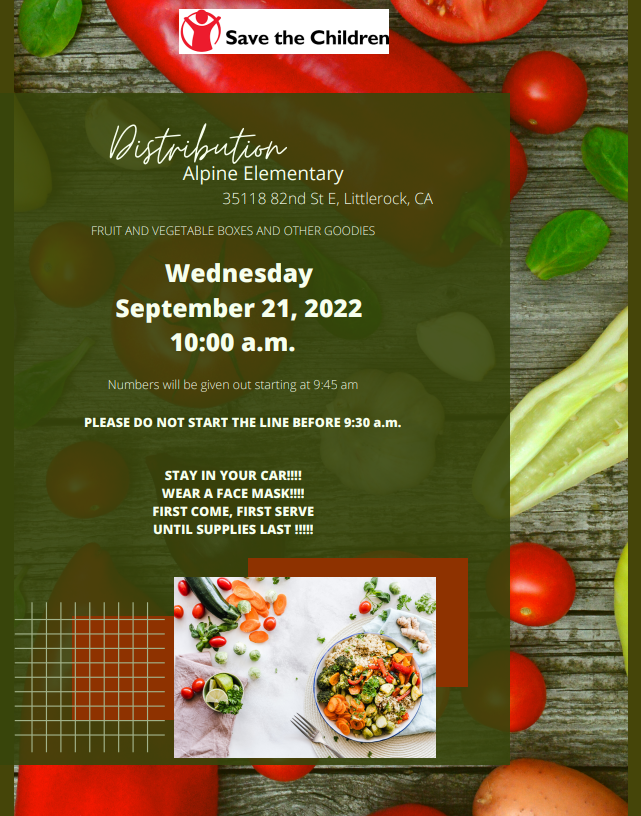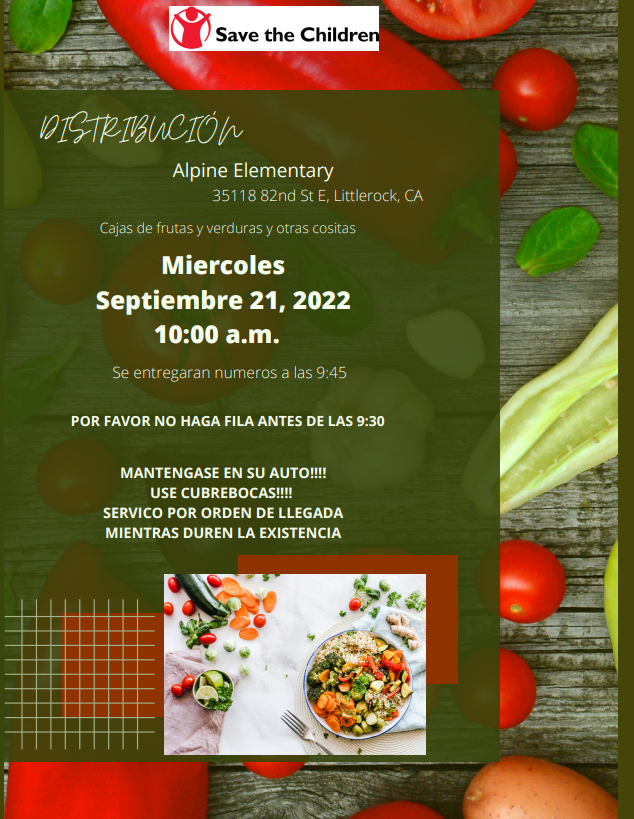 The end of the summer reading challenge is fast approaching. The last day will be this Thursday, September 8. Please make sure that you turn in your reading logs to your school or to one of the Save the Children Coordinators by September 15. Our prize drawing will be shortly after. Thank you for all that participated and good luck!!!!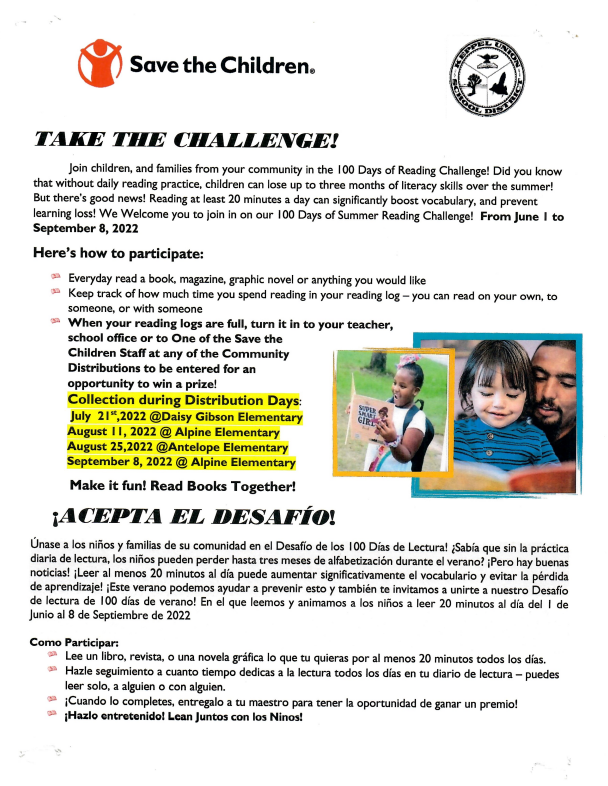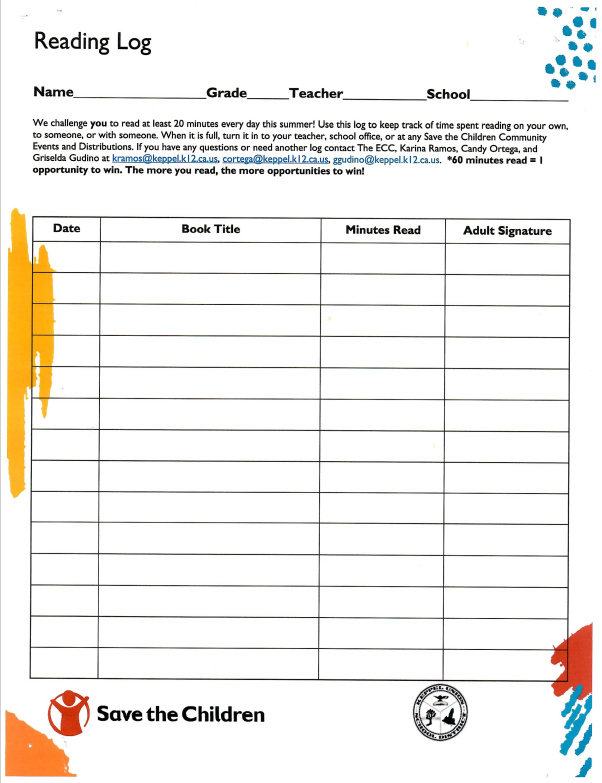 Keppel Learning Community: We are experiencing break ins and theft at various school sites across the district resulting in felony destruction of property. If you see or hear anything out of place related to safety and security of persons or property on or around our schools or the district, please immediately notify local authorities. Also, please notify the school Principal or email the district office at
safekeppel@keppel.k12.ca.us
if you have information about individuals who may be involved in these unlawful acts so that our Keppel students do not experience the impacts of unnecessary destruction. Thank you.
HEAT ADVISORY: A heat warning is in effect for the Antelope Valley. Indoor spaces are available for students during recess and lunch based on Outdoor Activity Guidelines. School staff support students by reminding them to stay hydrated, limiting outdoor activity, and monitoring for symptoms of heat-related illnesses such as headaches and nosebleeds. Families are encouraged to send students with water bottles as we get through this heat wave together. Resources:
https://ready.lacounty.gov/heat/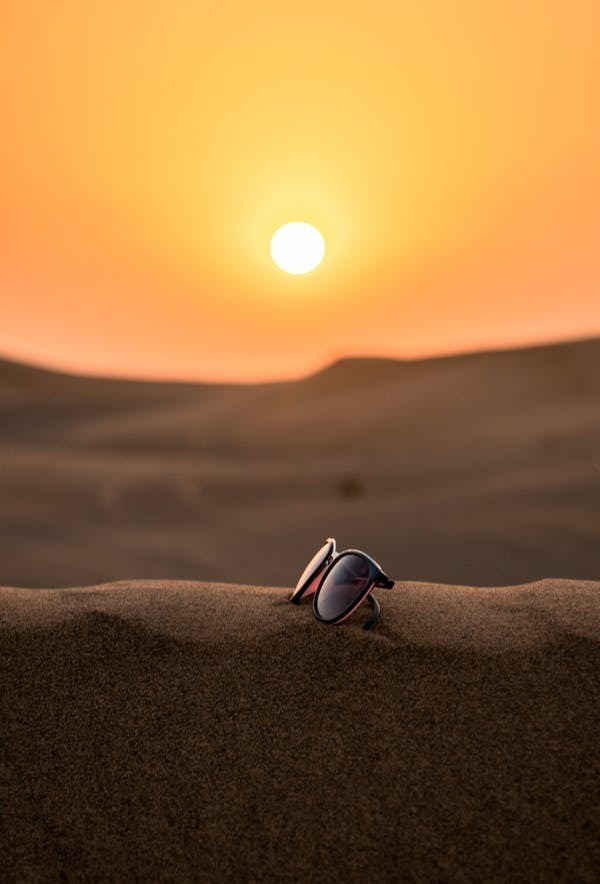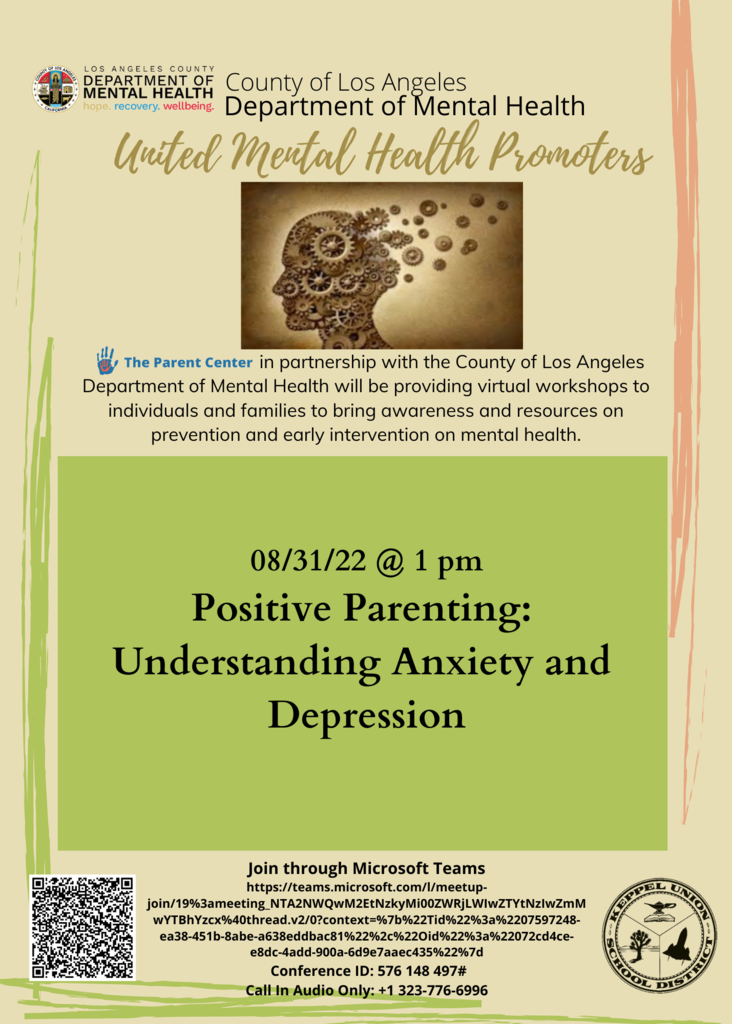 Dear families, We have our board meeting twice a month and we would love to see you there. Please know that we provide Spanish interpretation at all our meetings. We hope to see you there. Thank you!
Date: August 16th, 2022 Hello Keppel Families, There are some reminders, we would like you to have: We would like to invite you to our Virtual Back to School Night on Thursday, August 18th, 2022 from 4:30 pm to 6:00 pm. You will receive the Google Meeting links from your school to attend this event. Please return completed first day packets for your child's teacher. This Wednesday, August 17th, 2022, is our Early release. Please pick up your students based on their school bell schedule listed below: Alpine- 12:50 pm Antelope- 12:50 pm Lake Los Angeles- 12:50 pm Daisy Gibson- 12:05 pm Pearblossom- 12:05 pm Keppel Academy- 12:05 pm Safety is all of our responsibility! Please remind your child if they hear or see anything out of place or unsafe on or around the school, to say something immediately and notify any adult on campus. Thank you! Mrs. Priya Darbari Assistant Superintendent of Instructional Services
Ms. Casetta Signater will be moving to Daisy Gibson Elementary School as its Principal. Ms. Signater started with the Keppel Union School District as a Program Specialist at the end of the last academic school year and is an experienced school administrator. She is new to the Antelope Valley and we welcome you to extend a warm Mighty Eagles welcome!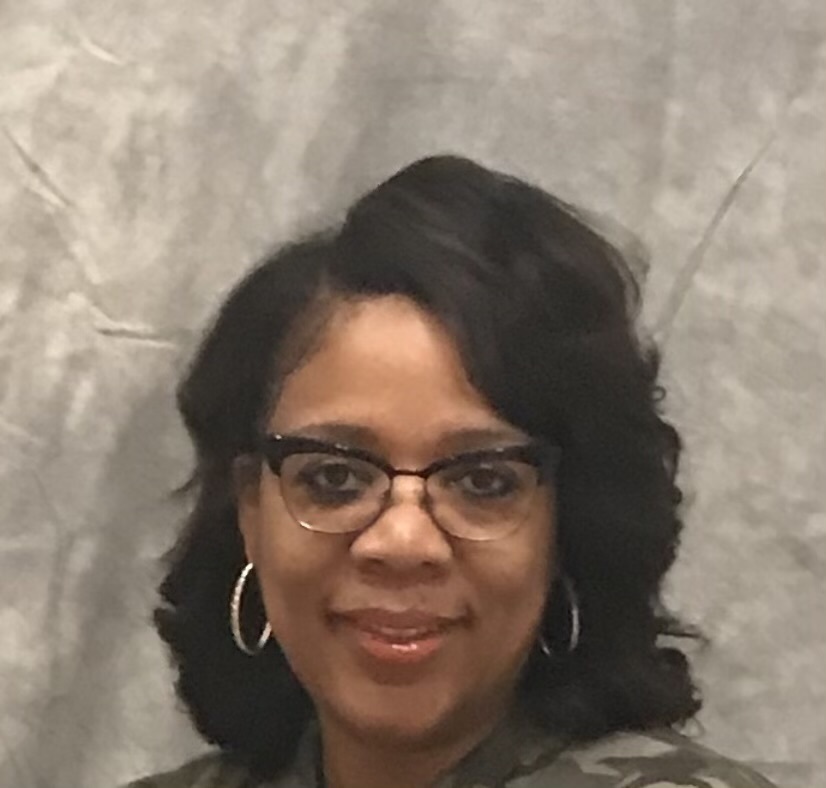 Mrs. Eloisa Acevedo has moved to Antelope Elementary School as its Principal. Mrs. Acevedo has served in the Keppel Union School District since 2018, and most recently served as the Principal of our largest school, Daisy Gibson Elementary. Please give her a warm Mighty Lopes welcome!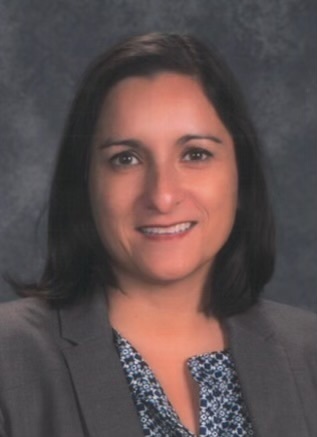 Keppel Union School District would like to share information about a a free Reading in the Park event happening next month on Saturday, August 27, from 10 a.m. to 2 p.m. at McAdam Park in Palmdale. Please know that the first 150 registrants under 13 will receive a VIP reader pass. Register today for the goodies. All are welcome to join in on the fun!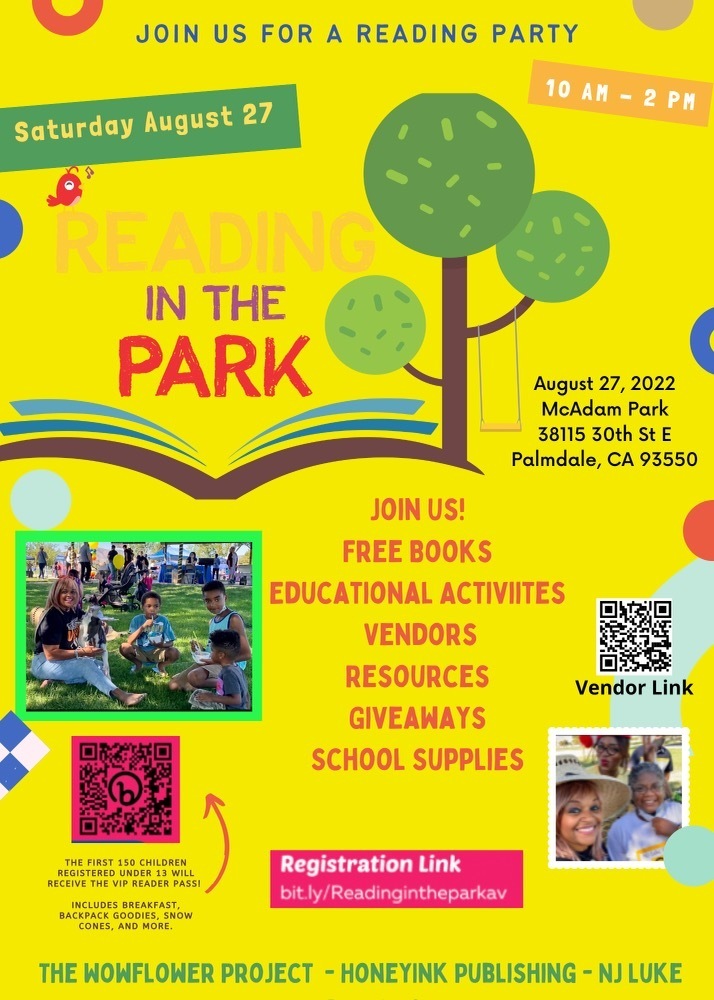 Save the Children will be having a distribution on Thursday July 28, 2022 starting at 9:30 at Alpine. Save the Children tendra una distribucion el Jueves, Julio 28, 2022 a partir de las 9:30 en la escuela Alpine.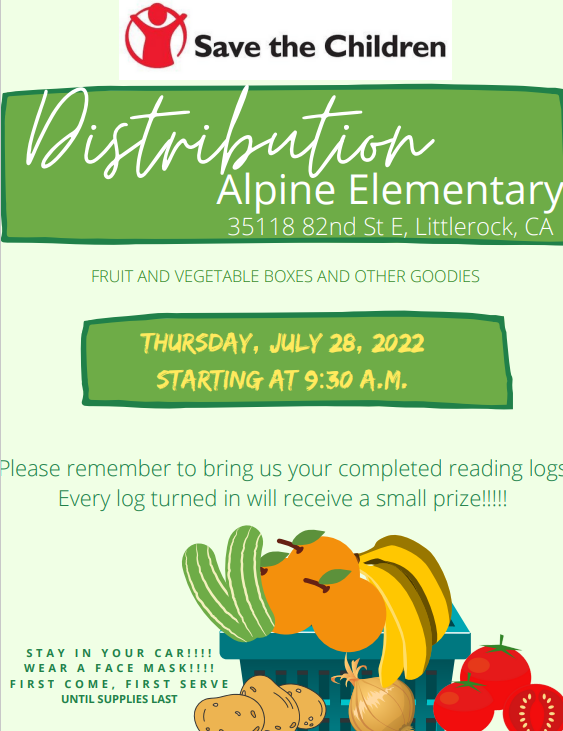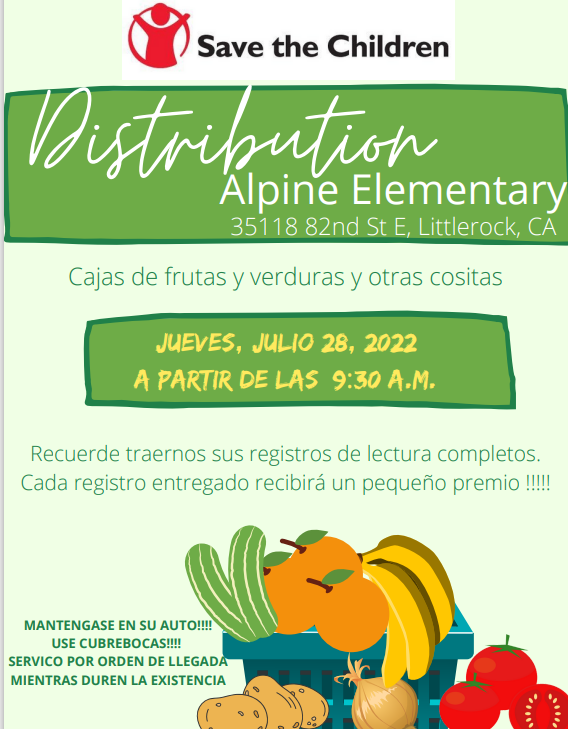 Happy Summer Keppel Union School District families! If you have, or know a family that has, a new student to enroll for the 2022-2023 school year, we would like to let you know that our school offices will be open on Monday, July 25th, and the first day of school is Wednesday, August 10th. We ask that you go to your school of residence to pick up an enrollment packet. You may also pick up an enrollment packet from the Support Services Office located at 35118 82nd Street East, Littlerock CA. If you have any questions, please call the Support Services Office at 661-944-2372.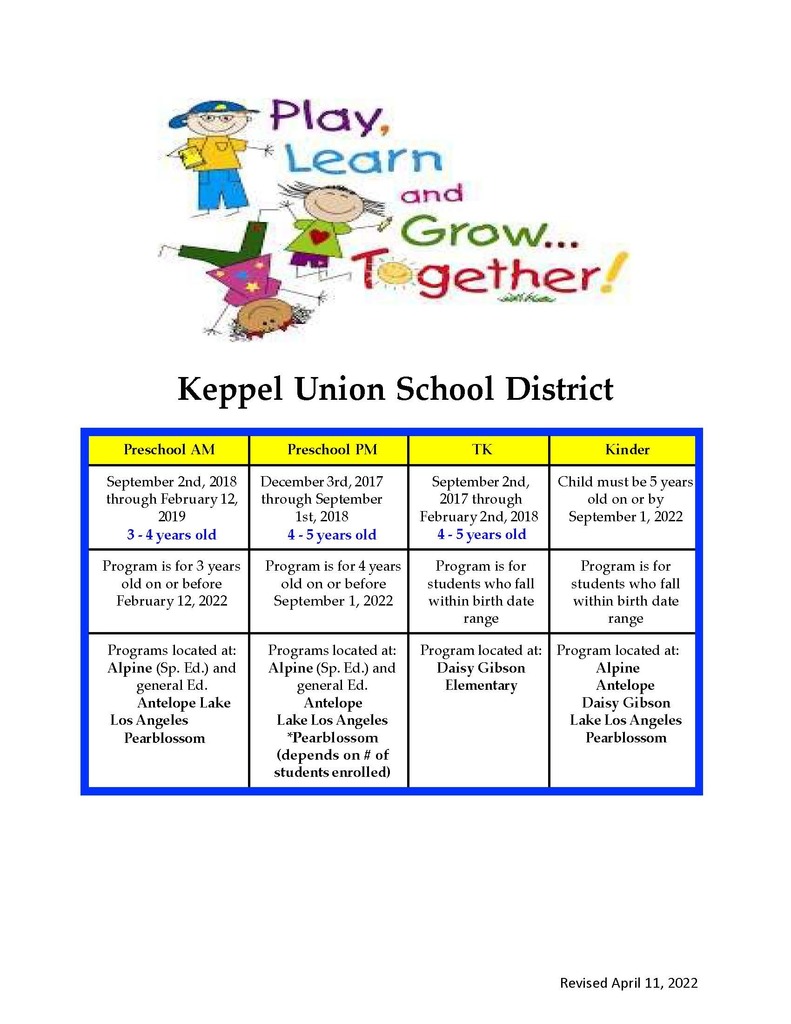 WELCOME TO THE KEPPEL FAMILY: Please help us to welcome three new members to the District's administration who will form part of the Superintendent's Infinite Possibilities Team (IPT). Welcome to… -Assistant Superintendent of Business Services, Khai Nguyen -Assistant Superintendent of Instructional Services, Priya Darbari -Director of Special Education, Dr. Sonia DeHay

Trinity Harvest and Palmdale Community Resource Center are providing a walk-up distribution of groceries. Trinity Harvest y Palmdale Community Resource Center están proporcionando una distribución de comida.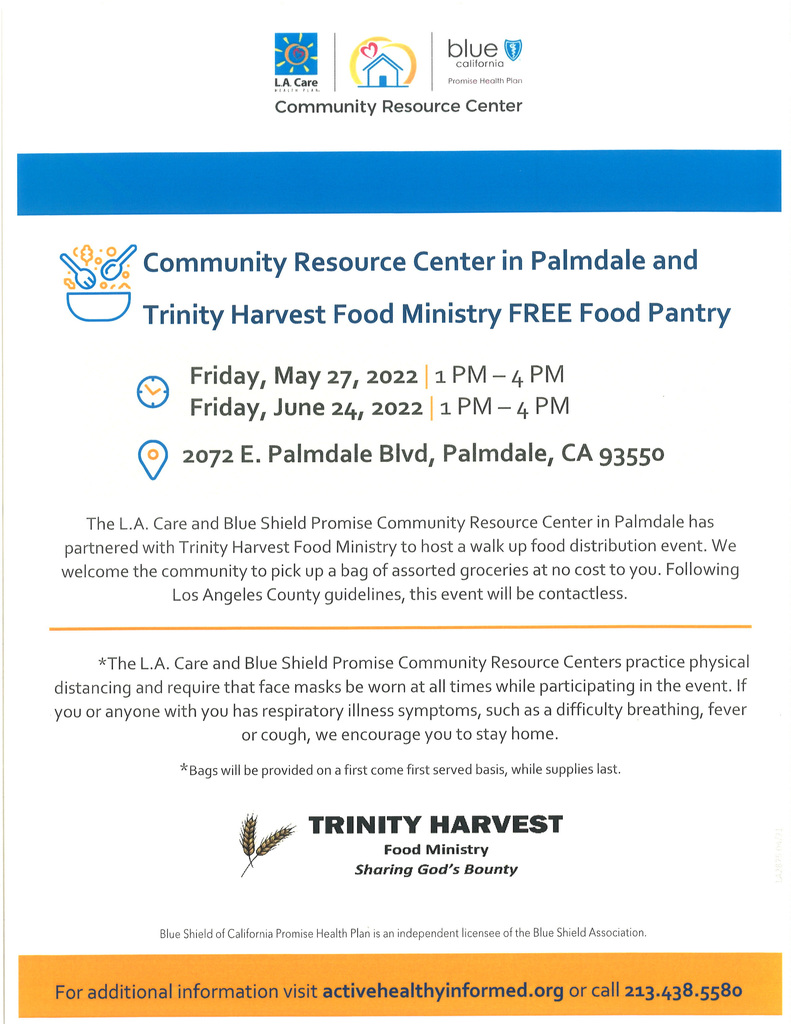 LA County Department Of Mental Health has some FUN programs/activities for children of all ages to participate in over the summer.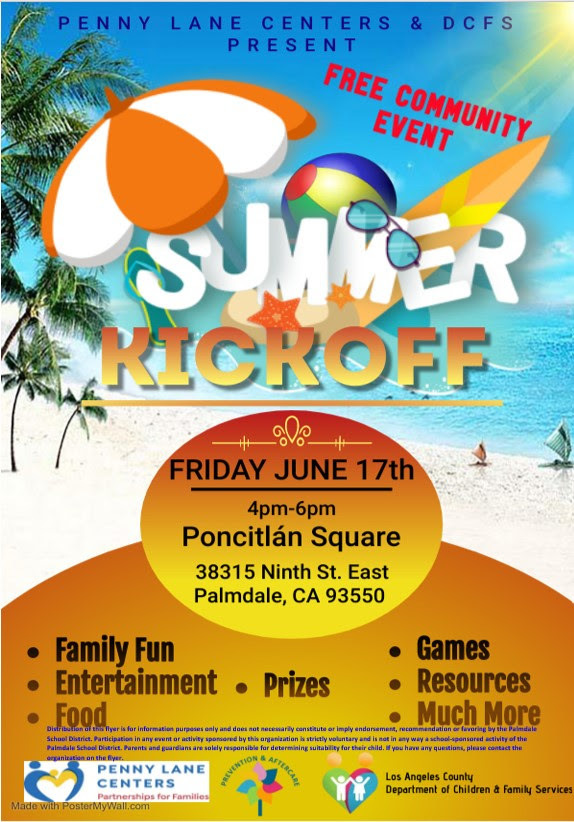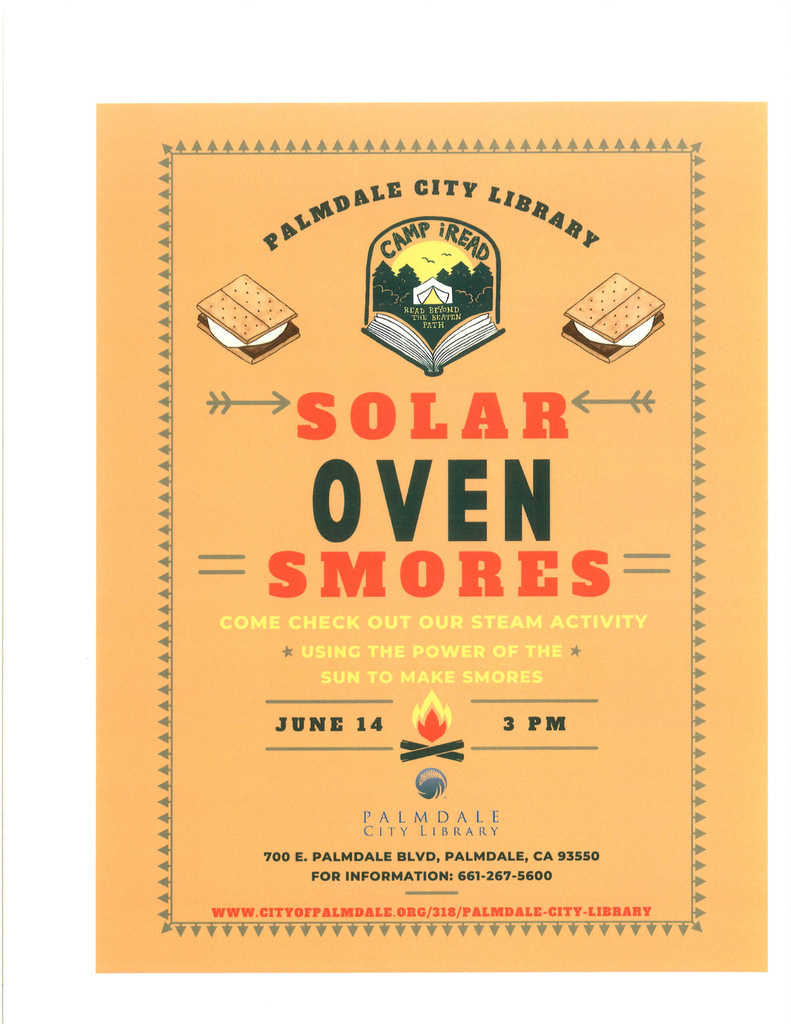 Save the Children will be having a distribution on Thursday July 21, 2022 starting at 9:30 at Daisy Gibson. Save the Children tendra una distribucion el Jueves, julio 21, 2022 a partir de las 9:30 en la escuela Daisy Gibson.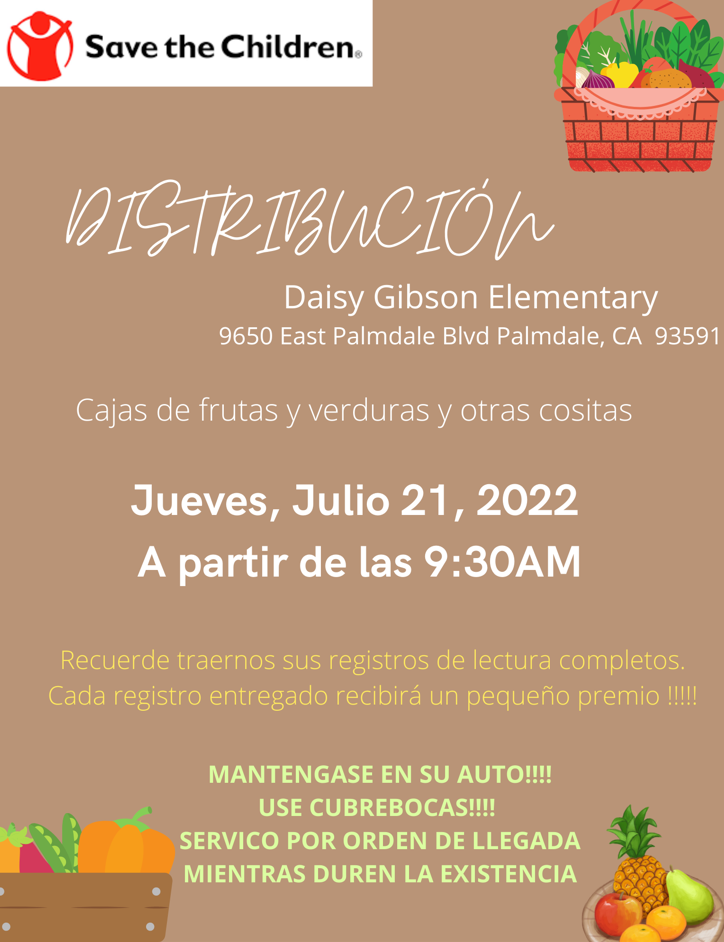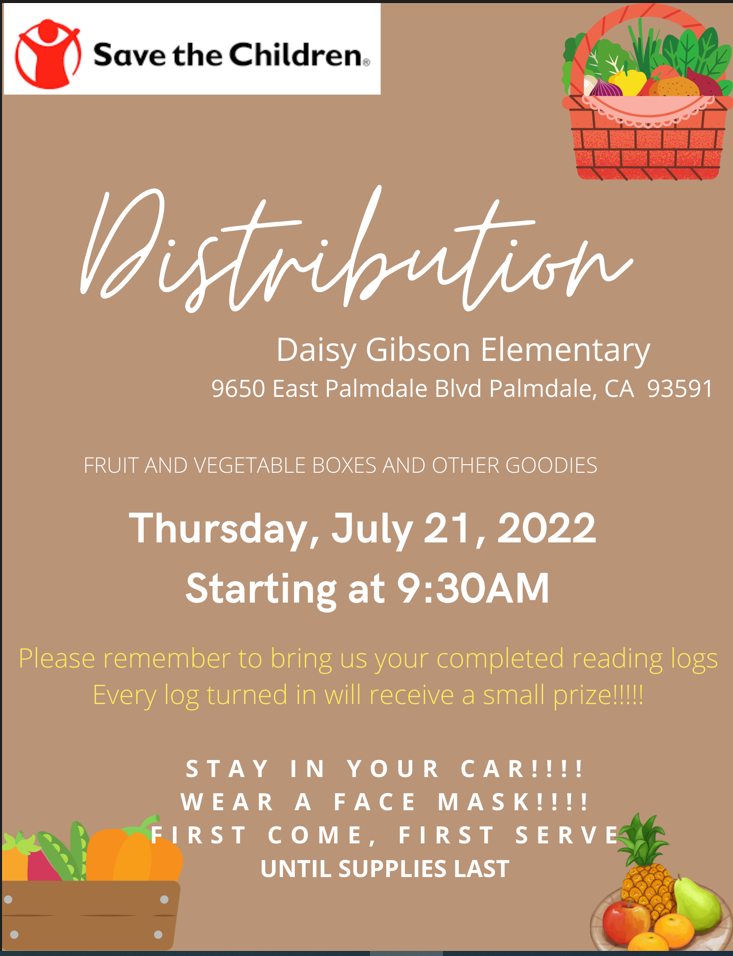 Due to power outages the phones are down throughout the District. Rise will continue during its regular schedule hours. To contact RISE please call: Alpine RISE 661-383-6572   Site coordinator Amber Martinez Gibson RISE  661-644-7206 Site Coordinator Josie Pina